Our Gift For Supporters
One of our Board members had some t-shirts produced as a way of thanking our supporters and, of course, to help spread the word about Pet FBI.
Our t-shirts are made by Gildan. They are a soft, comfortable, washable, no-shrink, no-iron blend of 50% cotton and 50% polyester. We recommend washing inside out, like all silk-screened garments, for maximum durability.
Available adult sizes are S, M, L. XL. and XXL.
Children's sizes are S, M, and L
The design is the same on all sizes .
Great holiday gifts for all the pet lovers in your family!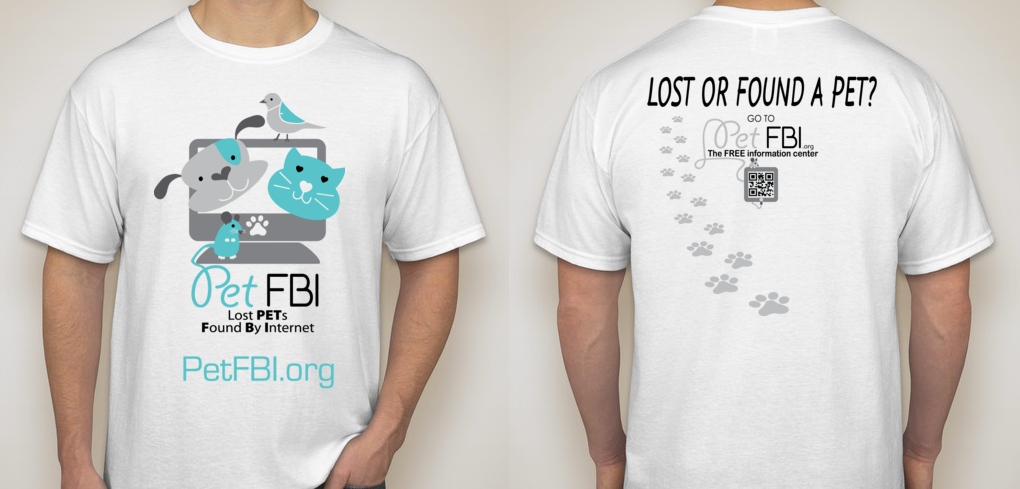 Please use the Donate link  below to make a donation, then…..
…use the link on the Donate page to send us an email message with the size(s) selected and your address. We will send your t-shirt(s) ASAP via United States mail and you should receive them within a week or two.