Boomba REUNITED thanks to Pet FBI on Facebook!
Published: Fri Nov 21 2014
Last Updated: Mon Feb 21 2022
---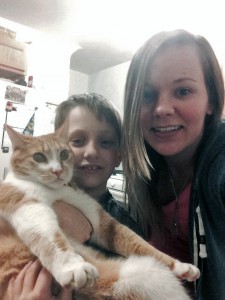 (opens new window)
Boomba from Clintonville was REUNITED thanks to our Pet FBI Ohio Facebook page!
He was initially posted on our page by his Good Sam when she found him. He was then posted a few days later when his neighbor posted his Lost Cat flyer on our page. Thankfully his Good Sam keeps a close eye on our page and immediately contacted his family to let them know he was safe and sound!
REUNITED ❤️