Quick, Efficient Reunion for a Lost Dog via PetFBI.org
Published: Fri Sep 16 2016
Last Updated: Wed Feb 23 2022
---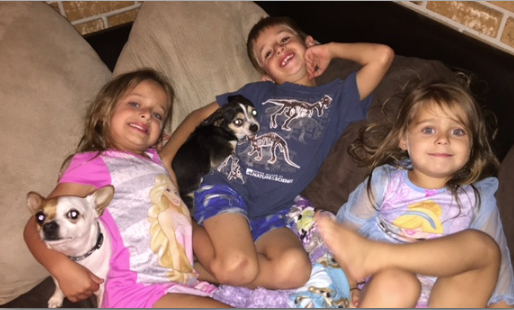 The darling little chihuahua snuggled up to the little boy in this photo went missing in Columbus, OH. At the time, she was not wearing a collar or ID tag. She was picked up by a Good Sam who submitted a Found Dog report to the Pet FBI database. Fortunately, the pooch's family also thought to use the Pet FBI database, searched the "Lost Dog" reports, and there she was! A speedy, efficient reunion, thanks to technology and the Pet FBI site which is well known and widely used, especially in Ohio. We have been helping people recover lost pets in Ohio since 1998 with great success.
This story was reported to us by Pet FBI Special Agent, Teresa. She heard about the virtually instantaneous reunion when she contacted the person who posted the Found Dog Report only to learn that there had already been a reunion. All too often, people who have lost or found a pet only post in one place and stop there. This is where our Special Agents like Teresa come in. They look for match-ups on many other online resources like Craigslist and alerts from microchip companies, and they often contact posters to remind them of other important resources.
Our goal at Pet FB is to achieve the same high level of success that we have in Ohio on a national scale. It has been just a little over two years now that we extended our database to cover the entire US, including Puerto Rico and the US Virgin Islands. We were awarded a Google Adwords grant which allows us to have our link show up high in search results, but what is really needed is a grassroots effort for people to tell their friends about Pet FBI.
We have a Facebook page for Ohio with almost 43,000 friends but to be optimally effective, more people need to use the database. Nowadays, lost and found pet Facebook pages are hugely successful in recovering lost pets, but only for people who have a Facebook page (and there are still plenty who do not!) and only in the short term. Posts tend to get buried pretty fast and that is where a searchable database is especially effective.