Snickers: Lost, Found, Sold, Recovered - Scams on the Rise
Published: Thu Dec 24 2015
Last Updated: Wed Feb 23 2022
---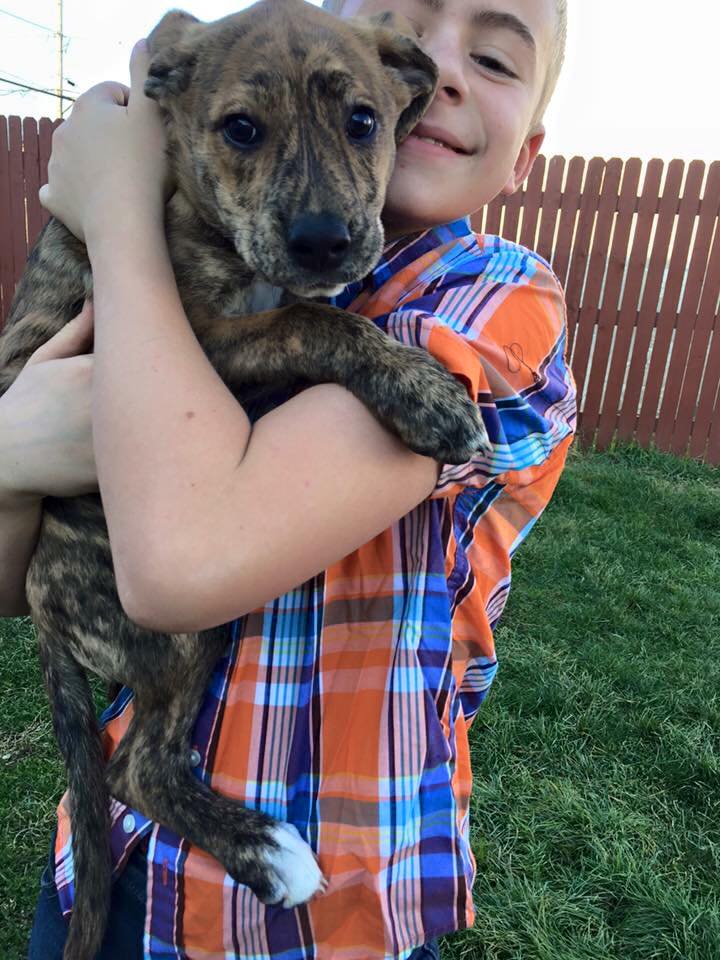 Snickers – Reunited with his adoring family thanks to an honest person.
Snickers was found within an hour of going missing by an unscrupulous individual who tried to sell her for $25. He then either sold or gave her away to a lovely gentleman who took great care of her this past week. He was mortified to learn that Snickers had a family that loved her and was looking for her. He returned her immediately.
Unfortunately, this is not an unusual story - except for the honesty and kindness of the gentleman who adopted Snickers not knowing he was some little boy's lost pet. It seems that lately we hear more and more stories about people unwilling to return a pet they have found. Sometimes it's unscrupulous people who try to profit by selling a stray they have found. Then there are those with good intentions but poor judgement who rush to judgement and decide to keep a stray they have found because they think it looks neglected or just because it got lost which they take as evidence of neglect. With all the resources there are out there, including Pet FBI which is free and all the social media, there is no excuse for not trying to trace the owner of a stray.
Then there is outright pet theft, which is a lot more common than people think. We get reports from all over, not just "bad neighborhoods". Never leave your pet unattended. We have reports of pets snatched from screened porches, fences yards, and even especially from cars.