Verde REUNITED thanks to Pet FBI database!
Published: Sun Aug 24 2014
Last Updated: Wed Feb 23 2022
---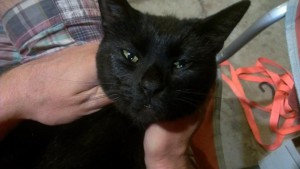 This handsome guy was posted on our Pet FBI Ohio Facebook (opens new window) page as a found cat. We suggested to the Good Sam to file a report for him on our database and also do a search for him in the Lost Cat category.
Good Sam was able to locate his family thanks to our database! We now know his name is Verde and he was found after 3 months and 7 months from home! REUNITED